[vc_row][vc_column][vc_empty_space height="150″][/vc_column][/vc_row][vc_row][vc_column]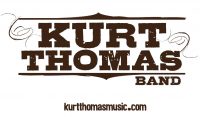 "Not only do they make the best products, but they are also the best people and great to work with. They go above and beyond to make sure the product is what you want. I go to them for everything!"
Brittney Harkins – Marketing Director, Atlanta Oral & Facial Surgery
I highly recommend T & T Advertising. They are a family owned and operated company and that is just how they treat you! Top notch service and quality production! I use them exclusively and have always had the best service and results by doing so. My account needs are very demanding and Tracy and her staff always go above and beyond to help me find everything I need! If you are looking for a promotional company that provides remarkable customer service, fast delivery and quality products at a great price, T&T Advertising will not disappoint!

Matt Caldwell – Caldwell Insulation, Inc.
… We are a specialty commercial and industrial contracting company headquartered in west Cobb County just west of Atlanta GA. Our firm was fortunate to find and retain T&T advertising over a decade ago. We use T&T for all our printing, advertising, and corporate uniforms/clothing needs. Tracy Washington is the point women for our account at T&T and she is a real professional who goes over and above each time to see that the needs of Caldwell Insulation are met. Not one time has she missed a target date for product delivery, to the contrary, she usually exceeds our expectations. Having T&T onboard as our "go to" for their respective book of services has really freed me up to pursue our business the way we need to. I would highly recommend employing their firm…
I have been working with T&T Advertising for nearly 13 years. Over those years T&T has come through for me time and time again. They are very responsive and treat every order, big or small, just as important as the next. The quality and customer service with every order is definitely one of the best in the industry. I have never hesitated in recommending T&T to many friends and colleagues for their promotional needs.
[/vc_column][/vc_row]